We awoke Easter morning wondering if a certain long-eared mammal (yes, rabbits are mammals. I researched it. I'm a nerd) had left a basket full of goodies for a certain little girl who was waiting eagerly for us to get her up at 7:00am.
Unfortunately, we keep the house pretty secure at night, and the poor bunny couldn't get in. So, he left these gifts on the front porch.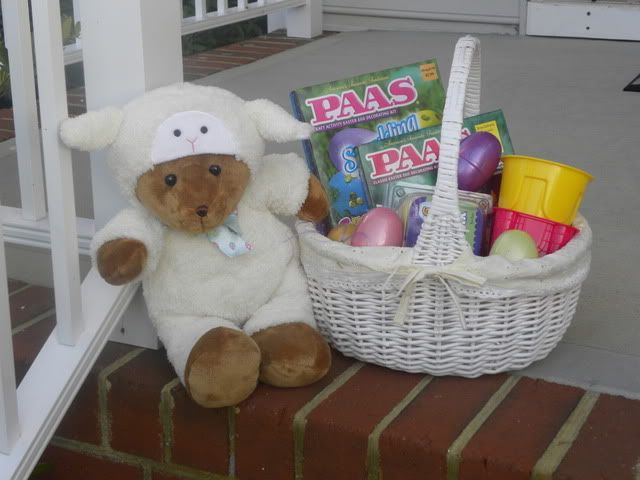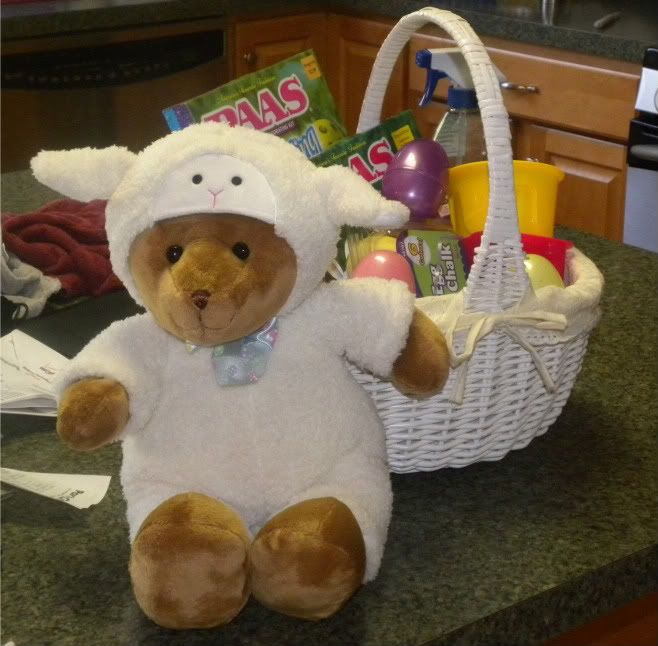 Anna was in a great mood -- almost like she knew that a big surprise was waiting for her downstairs. I think she's actually starting to understand the concept of holidays and presents and strange characters breaking into her house to leave her presents. That always disturbed me.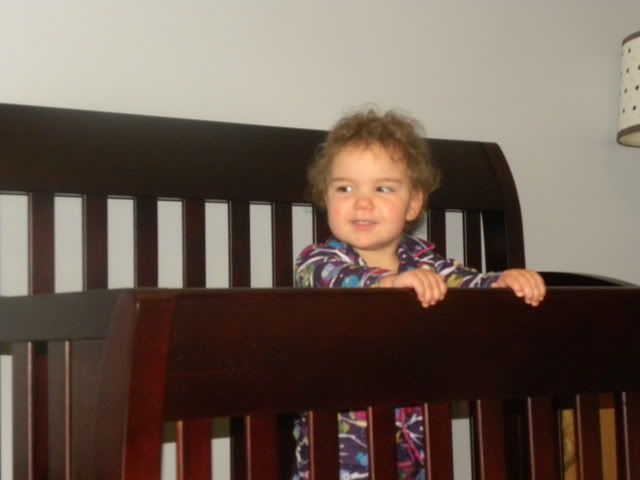 She went through her morning ritual with Daddy of checking the weather out her window and opening and shutting the blinds -- just to make sure they still work.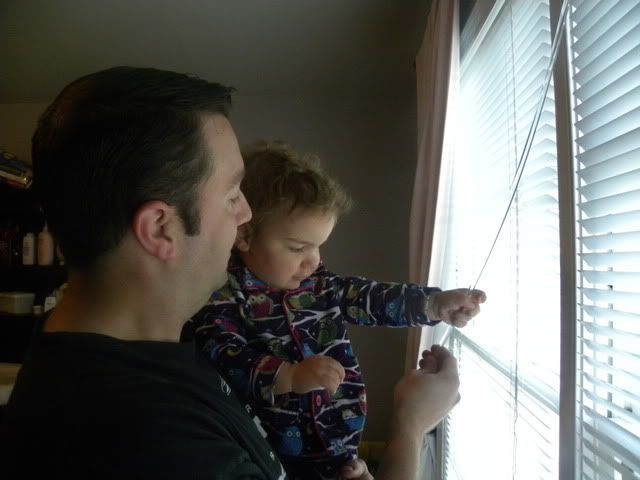 She was a little pensive going downstairs. I can still remember that feeling of being excited, yet anxious, on Christmas and Easter morning -- wondering whether or not the corresponding figure had deemed you "good" or "bad" -- ie: worthy of gifts or bypassing your house because you called one of your classmates a choice name in the lunch line when you were in Kindergarten. Not that that ever happened in my house....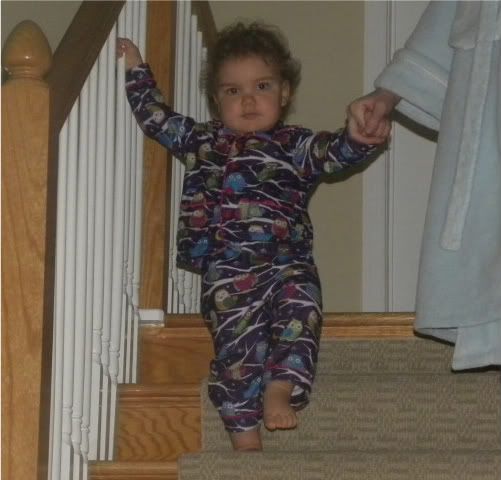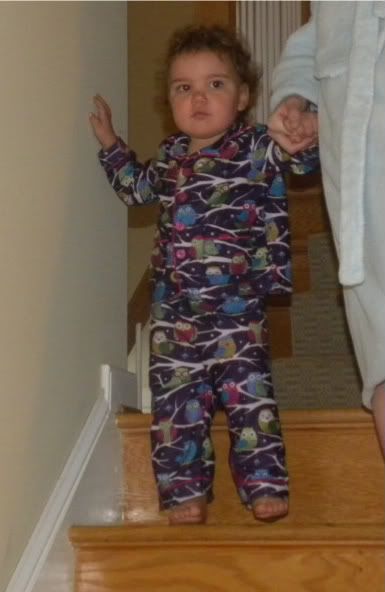 She surveyed her loot.....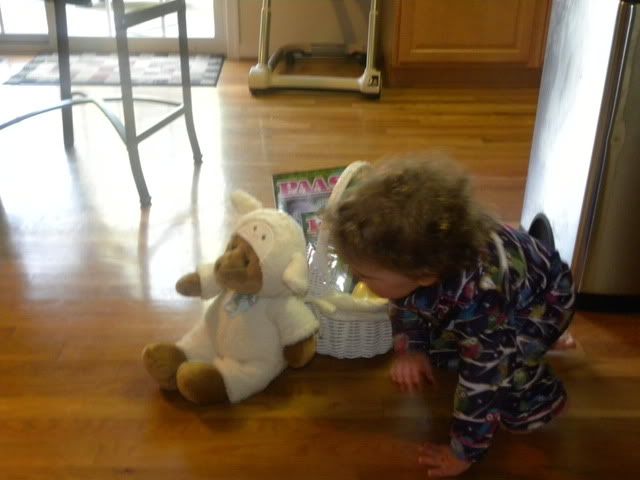 ....and it didn't take her long to figure out that her eggs opened and held tummy-yummy treasures.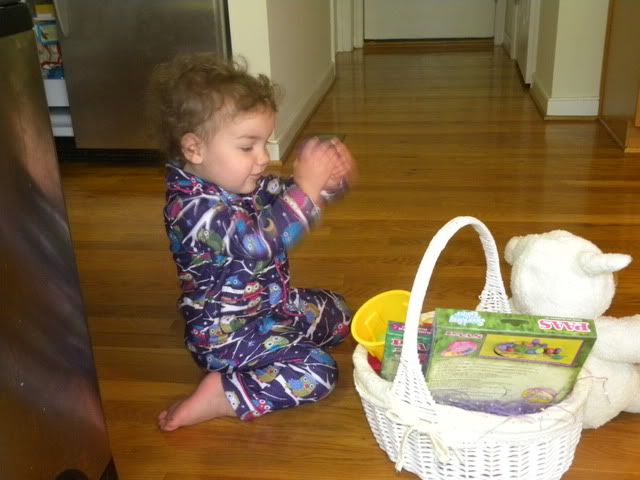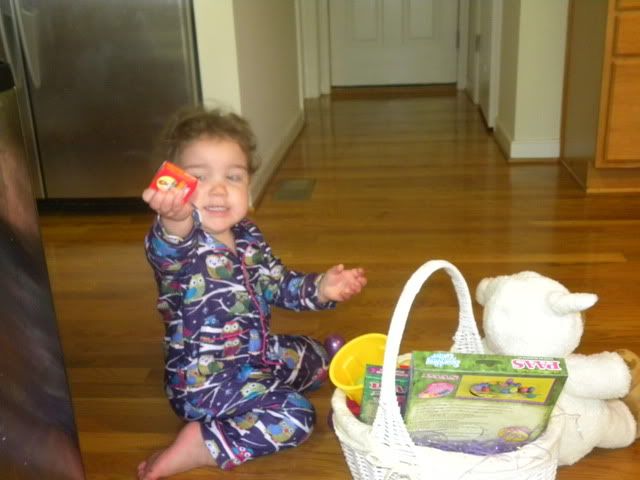 yeah, yeah, yeah....i know. raisins. for the record, however, there were some chocolate candies included in the stash.
We headed to church later in the morning, and, if I do say so myself, our girl was absolutely precious in her Easter dress. It was worth every penny (which was a pretty one, much to our checkbook's dismay). Yeah, I know she's only going to have the chance to wear it, like, once. But, indulge me. Please.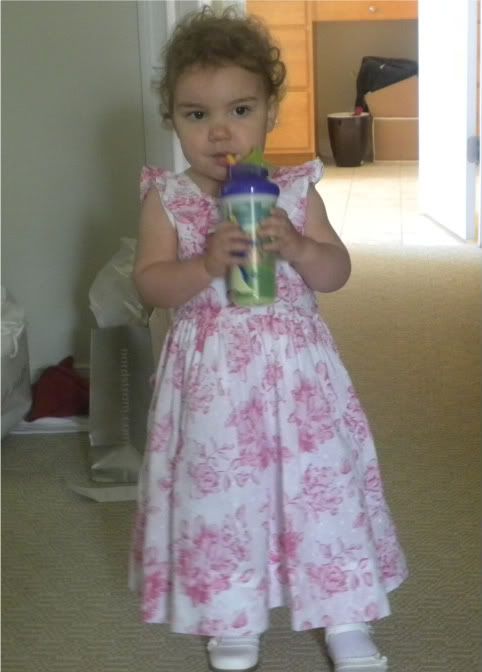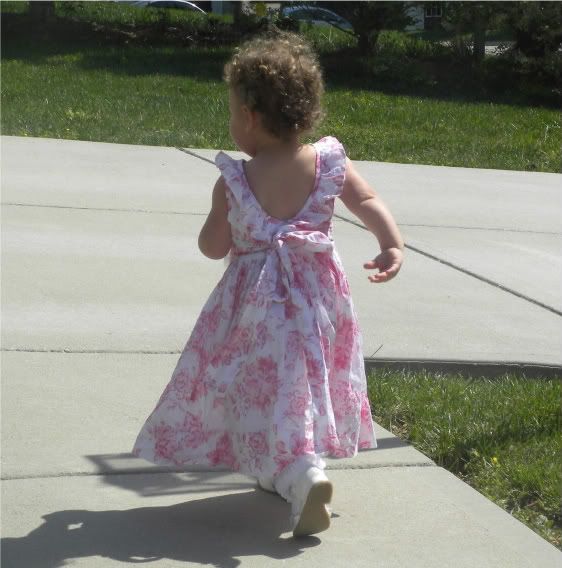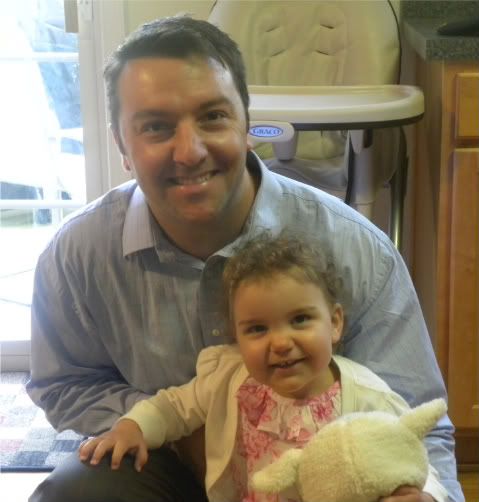 she didn't put that bear down until we got her home and changed....and we spent about 20 minutes outside after church.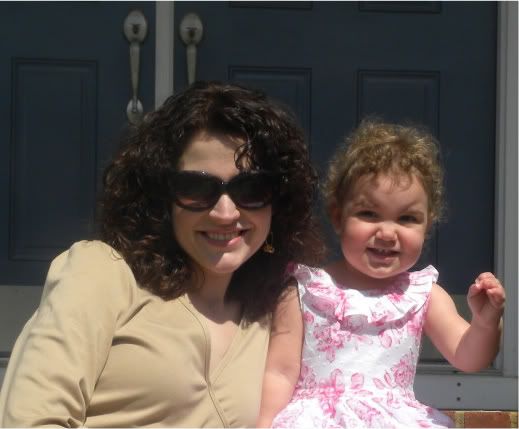 Click
here
for some of her front-yard playtime -- including her introduction of Luke the Lamb Bear. And, click
here
for some of her afternoon activities, including playing one of my favorite games as a toddler -- try on Momma's shoes and try to walk in them.