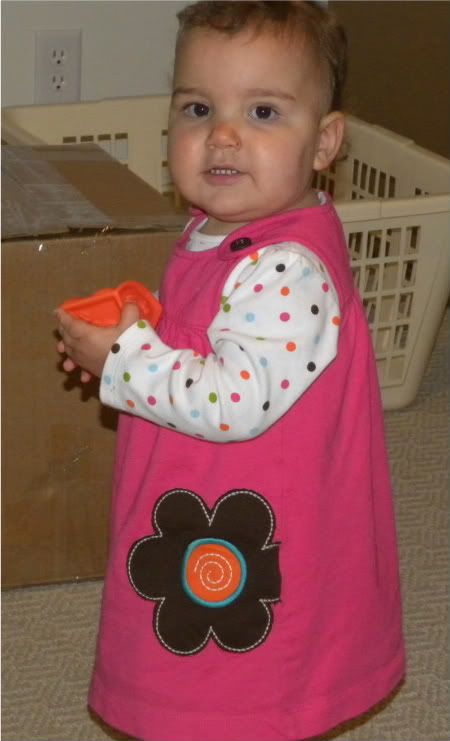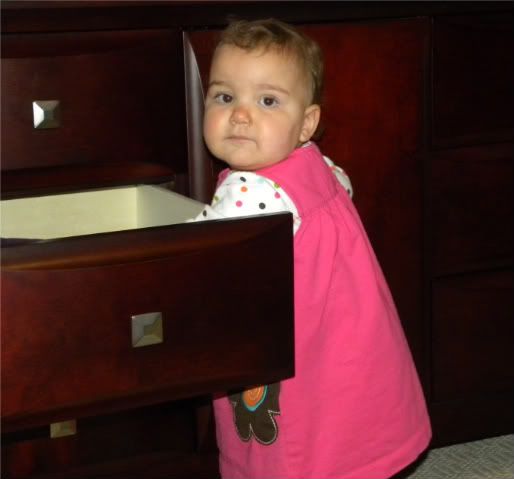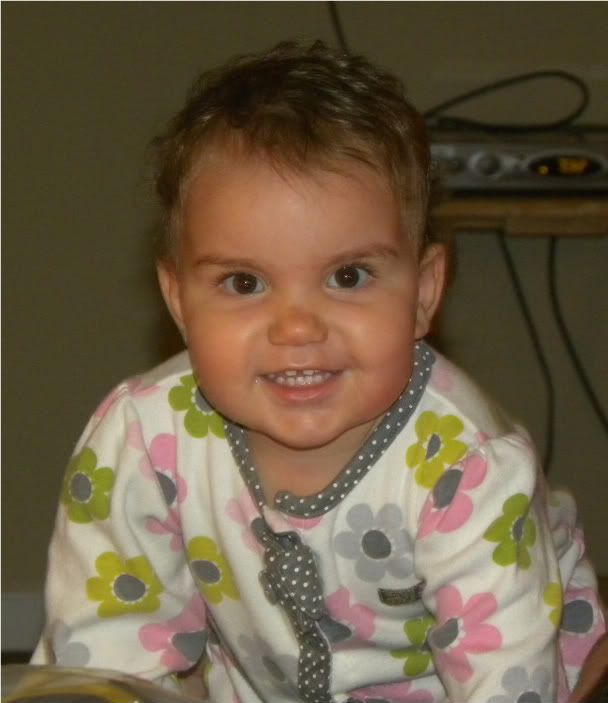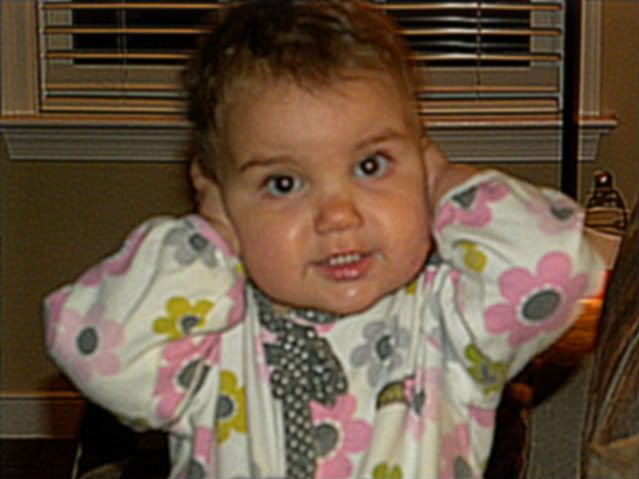 Well, perhaps I spoke too soon....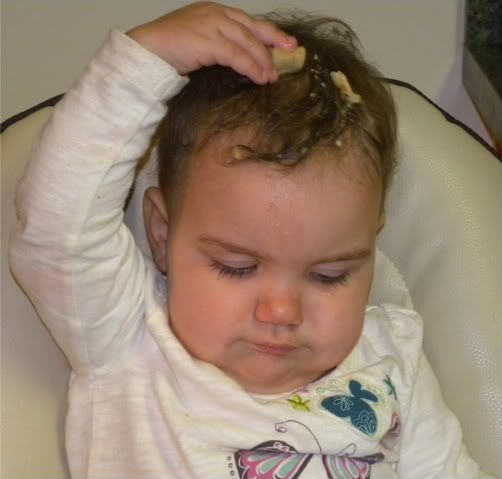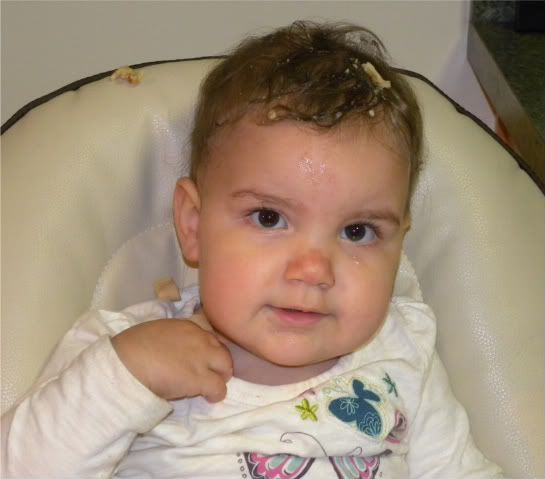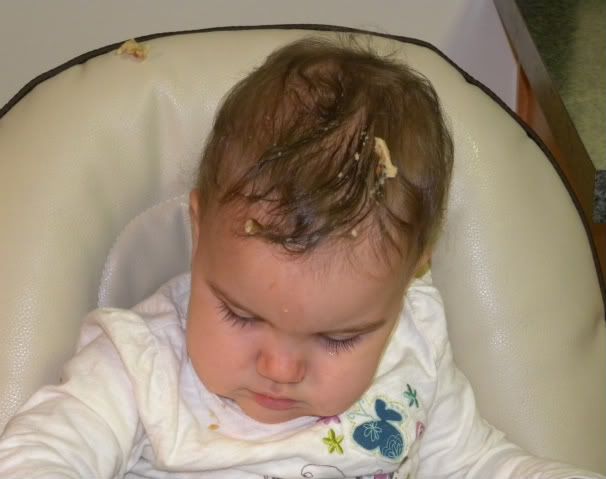 Apparently, there's this new craze of rubbing ravioli in your hair to improve sheen. I have to admit -- I'm not sold. Needless to say, girlfriend got a nice scrub-down that night.
Anna has begun to discover the different parts of her body. She can identify her nose, her belly button, and.....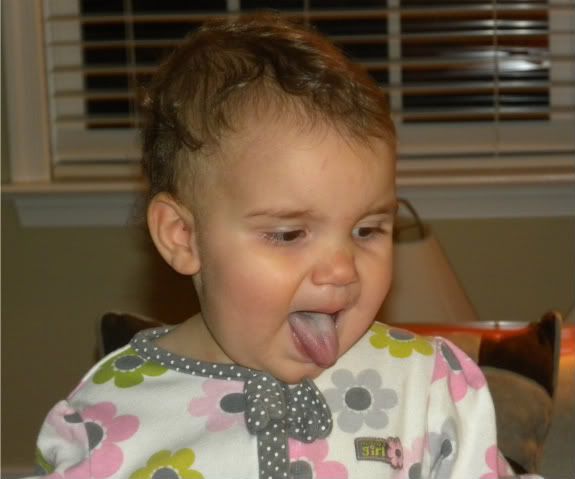 ...her tongue. She'll even show you where all your parts are, which reminds me of another pixie-coiffed 15-month-old who used to run around and pull people's shirts up to reveal belly buttons....which she did to her Aunt Katie when they first met. There's a "hey, how you doin', nice to meet ya" kind of moment to remember. :)
She's also beginning to learn the appropriate uses for various household objects. Like, cell phones.