We have a two year old.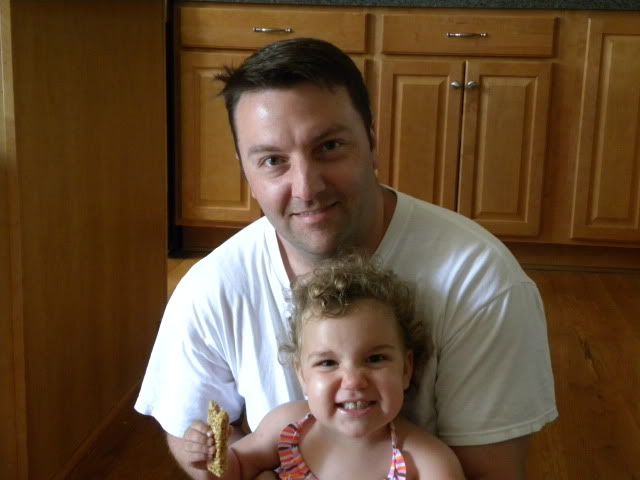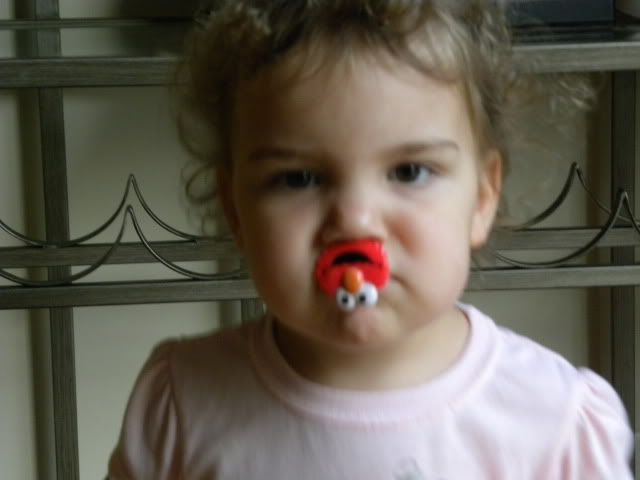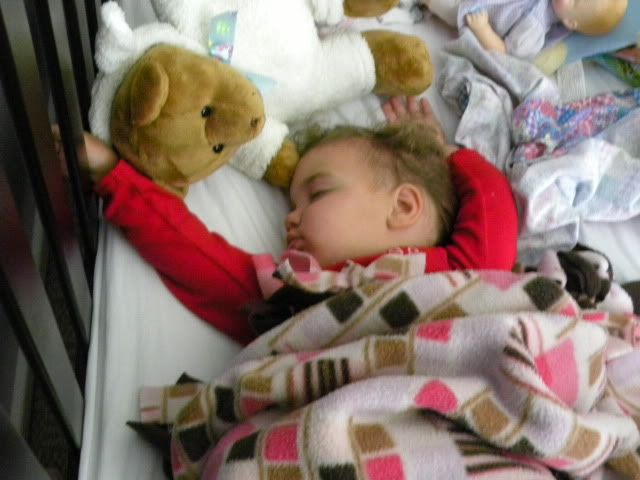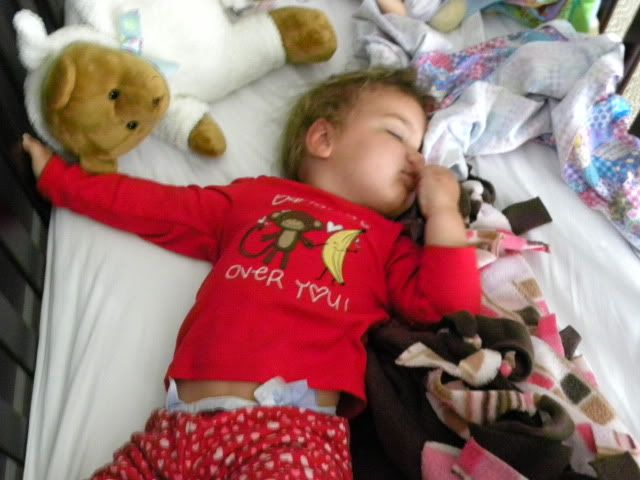 Sometime during the night between July 6 and July 7, a spirit entered our daughter's room. This spirit informed our little girl that she would be turning two years old, and with that milestone came great responsibility. First, she must throw wild tantrums daily. Second, she must only speak in a whiney voice. Third, she must snatch at inanimate objects that are not nailed down and proclaim them, "MINE!". Fourth, she must do everything in her power to make her parents' lives a living nightmare, causing them to question bringing her along on the most basic of outings (ie: groceries, Target, pumping gas, getting the mail, etc).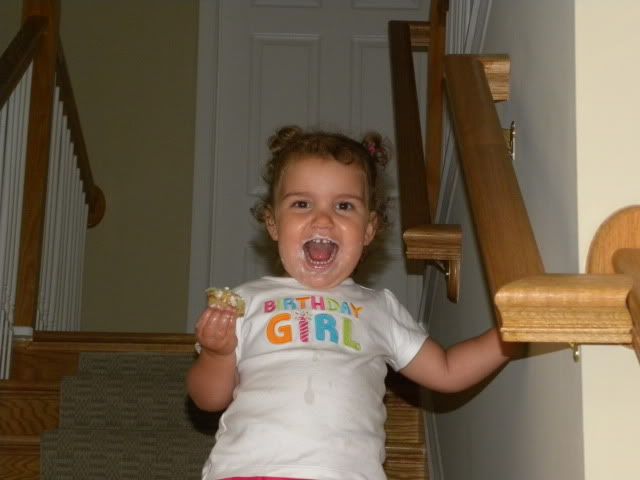 We celebrated small the day of her birthday -- we took little cake-balls to daycare and shared with her friends and had mini-cupcakes that night. Because of the Orlando trip, we were so crazed, we barely had time to put a party together, but we worked like crazy and got the house cleaned up and friends contacted just in time to have a little soiree on Saturday. I bought Party City OUT of clearance 4th of July decorations.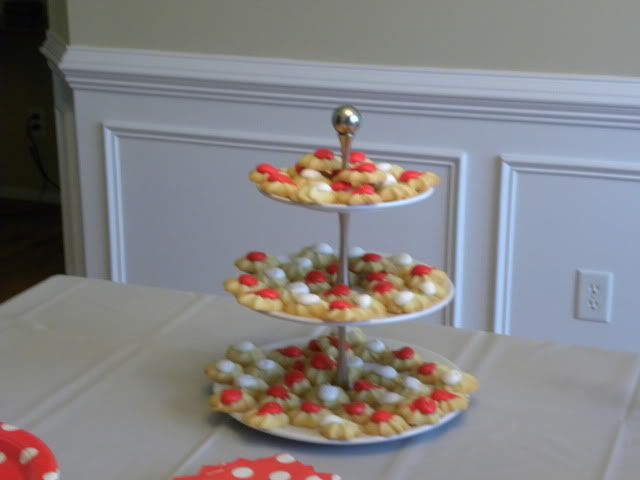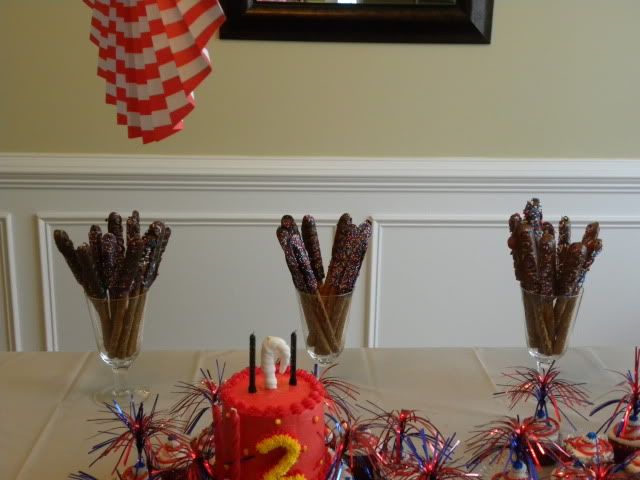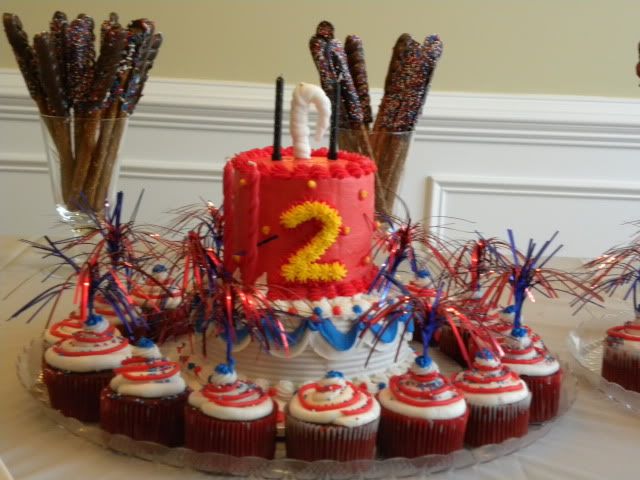 We had babies everywhere, which was the biggest source of entertainment! Riley, Walker, and Aiden were able to come and share in Anna's special day.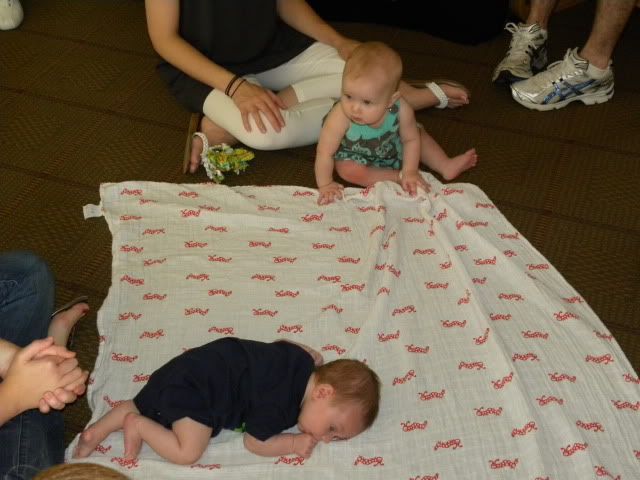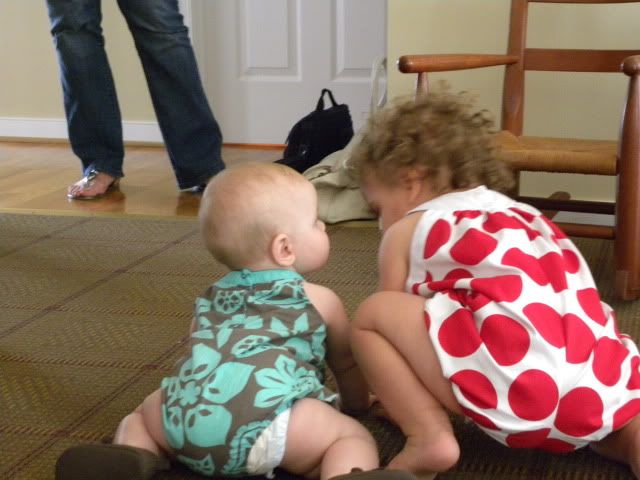 anna showing riley 'the ropes' of crawling.
Abi and Sean were super helpers opening gifts.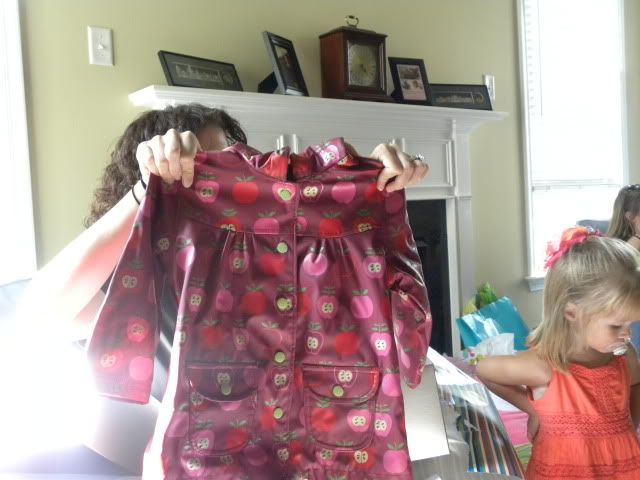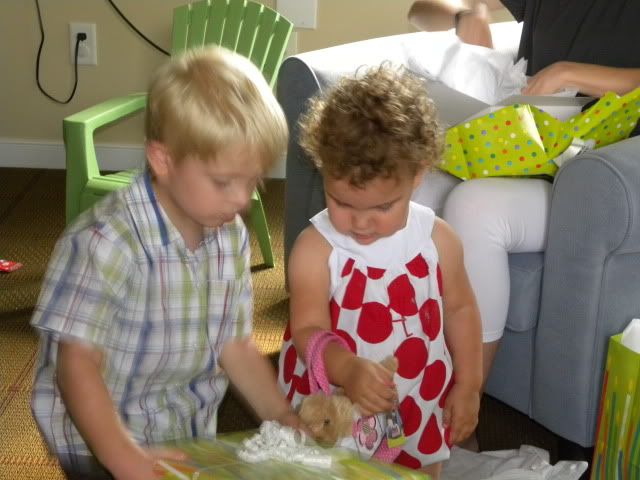 Of course, Miss Thang cleaned up on gifts and spent the afternoon buttering up her grandparents (like she needs to??).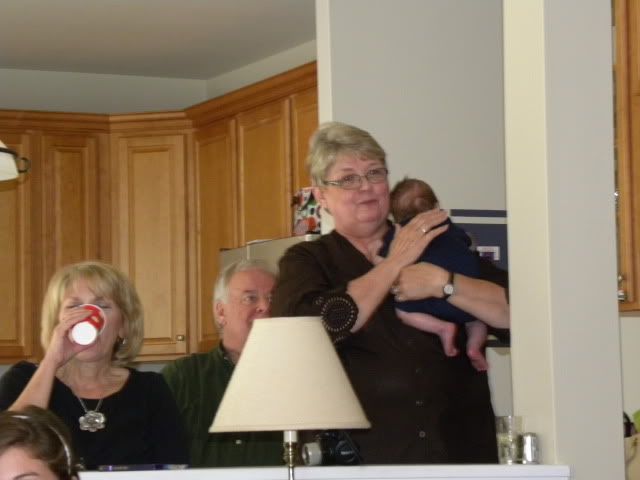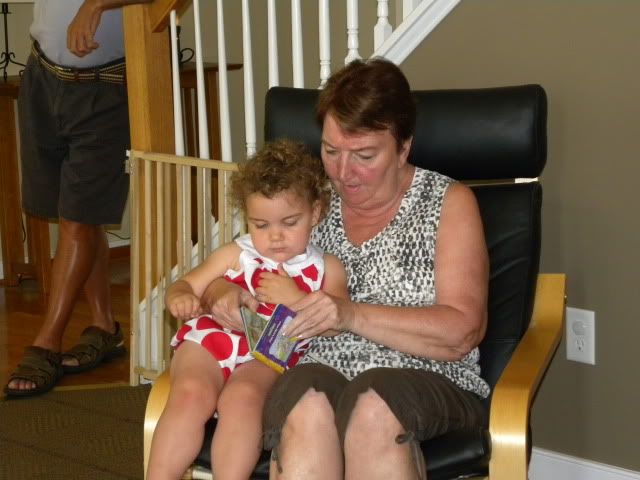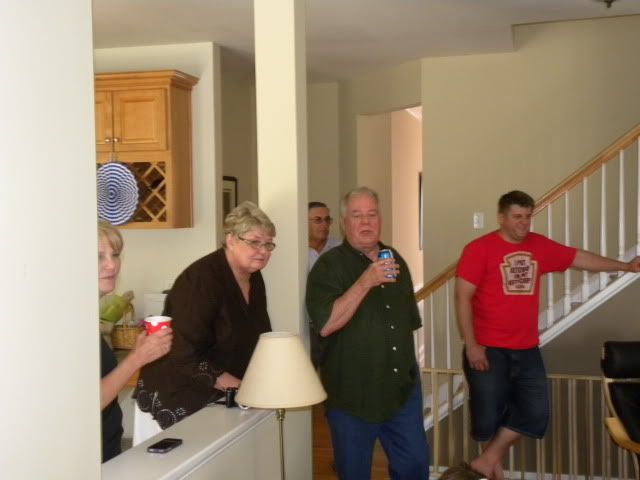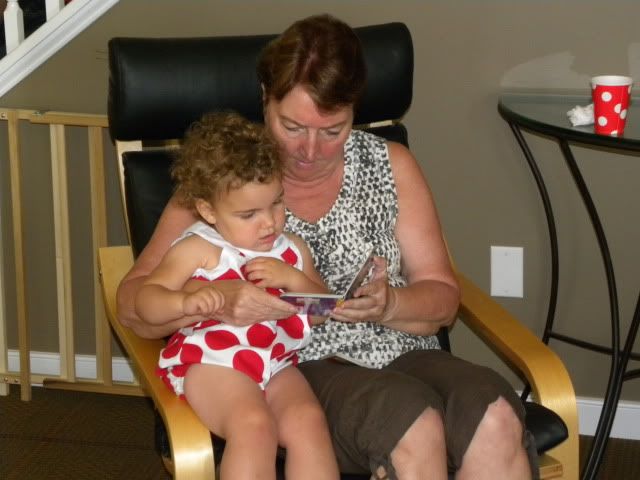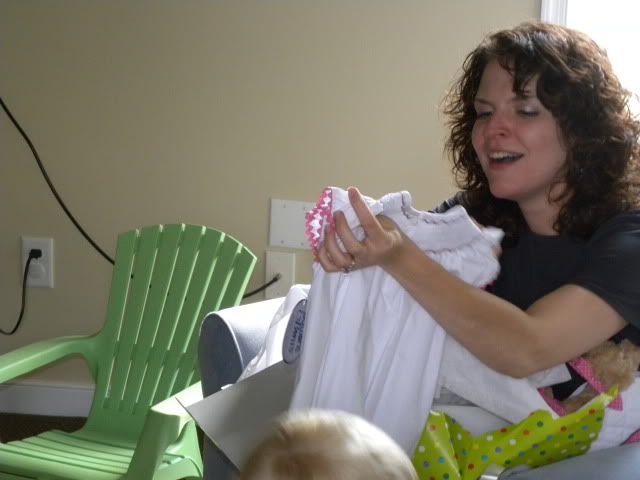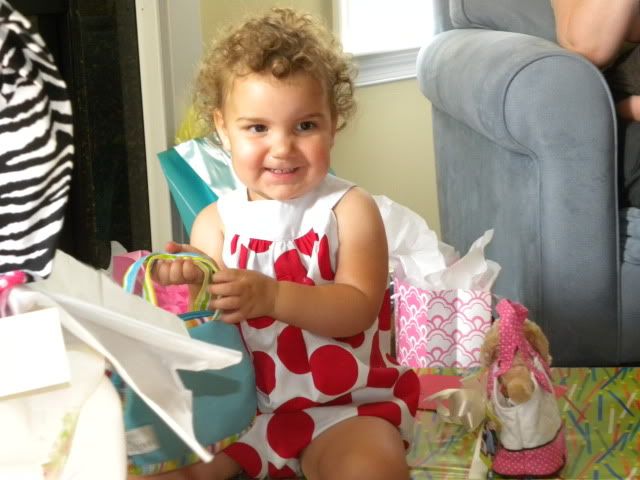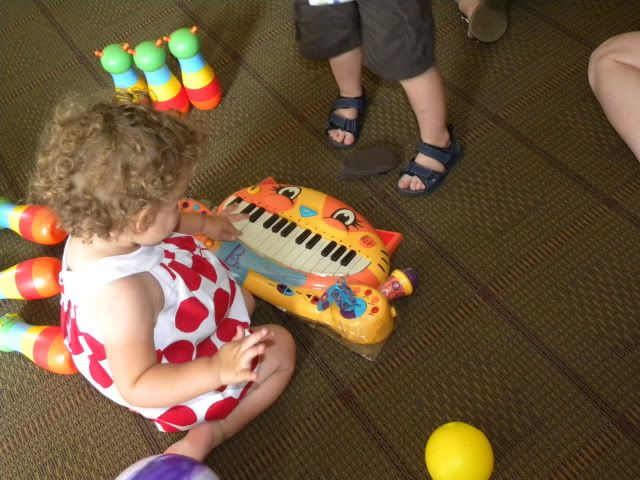 keyboard courtesy of uncle brad, aunt lauren and walker....it makes "meowsic". yeah, i went there....the frappin' thing purrs and meows when you don't play it enough!!!
The hit gift?
This sink
that Diane got her. She comes home daily asking to play with it. It's a great little contraption, and Eric and I have had some fun playing with it too, especially on these ridiculously hot summer days (seriously, somebody turn down the thermostat!!!). Come fall, we're going to put apples in it. See why
HERE
.