This past Saturday, we participated in the Susan G. Komen Breast Cancer Foundation's Race for a Cure. This event has been a staple in our calendar for several years (even before Eric and I knew each other), and it's truly an amazing experience. It gives me chills seeing all the women in pink tee shirts (pink tee shirts mean they've survived breast cancer). It's even more uplifting to see how MANY people turn out for it.
walkers doing YMCA as they round the corner to the start line. hilarious...especially when you put pom poms with it.
The finish line was a pretty exciting place to be. There were a million people standing on the "sidelines" cheering the runners on, and when Eric rounded the corner, Anna went NUTS.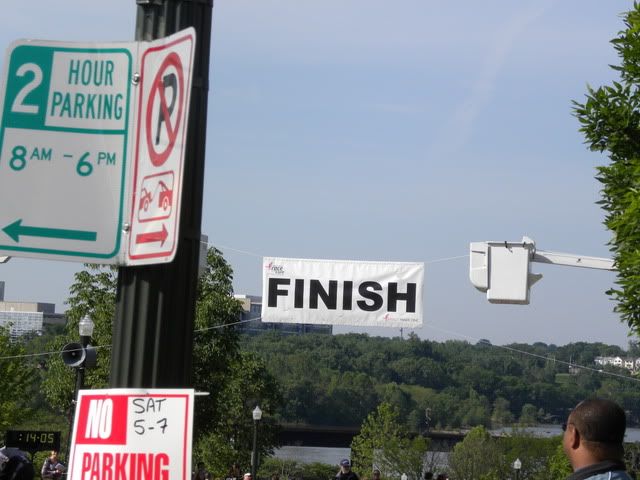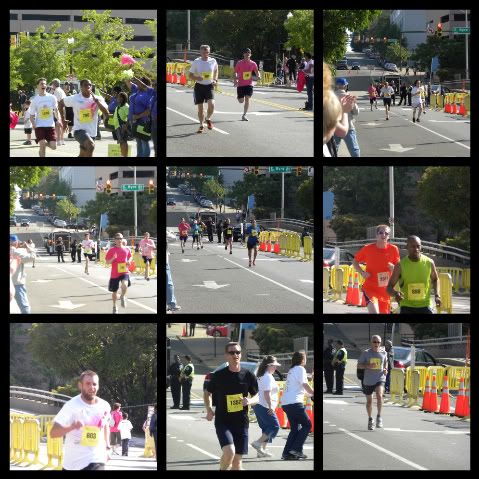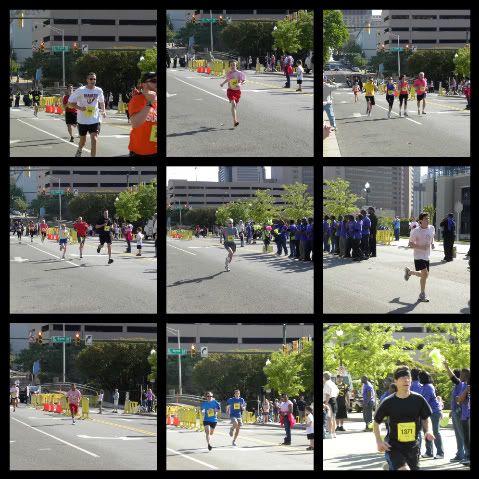 yup, that's him behind the guy in the kilt with the red mohawk.
As we did last year, we ran in memory of Barbara Commins, our friend Mellanie's mom and the lady that left Anna that adorable rocking chair that she ADORES.
sorry, but if Barbara's name was going to end up on my derriere, the snapshot deserved a modicum of sass.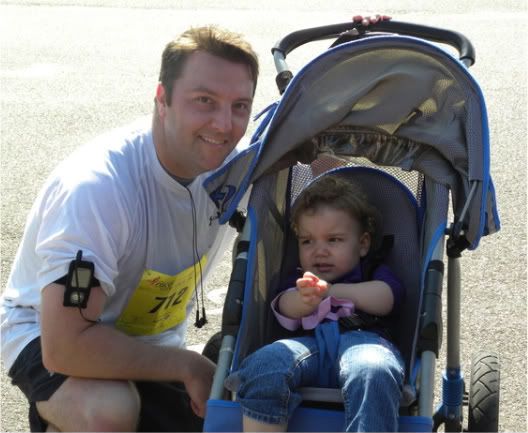 I'm sorry, but seriously.....how do you run in a kilt? I would think the possibility of a wardrobe malfunction would be enough of a deterrent.
I had a ring-side seat at the finish line -- Eric ran in with our fave weather man, Andrew Freiden. I snapped this picture to "Send to 12" (you can send in photos of your kids dressed for the day's forecast or of snow mountains in your front yard or tornadoes in your backyard....some of the them are pretty cool). However, I didn't realize what I'd captured until after I got home and uploaded the images.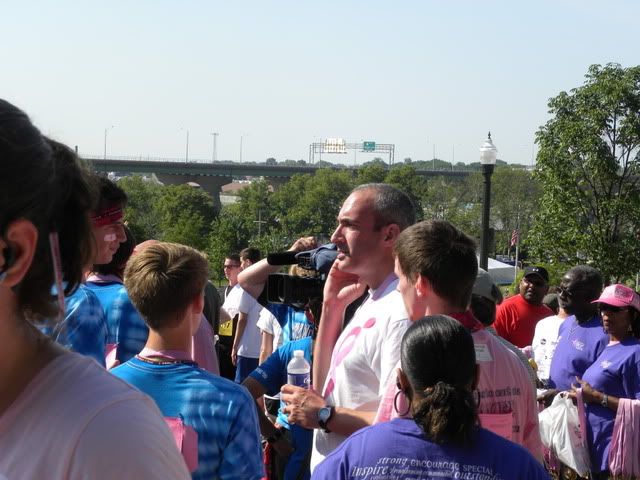 Andrew was interviewing this group of students. These kid go to Manchester High School -- the school from which Mom retired. This past week, they lost one of their students to a car accident. As you see on the pink tag, they were running in memory of Avery. She had signed up to run the race, and had been really excited about it. Over 100 students came out and ran in her memory. It was a really touching moment.
___________________________________________________________________________________
To close, some priceless pics of the princess. This is what happens when you combine cupcakes with sunglasses.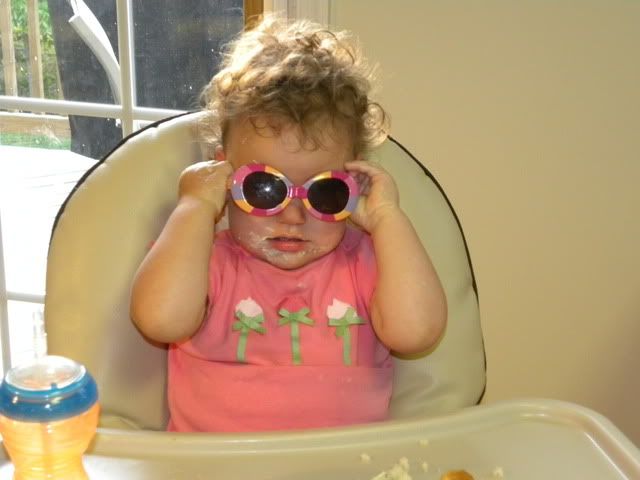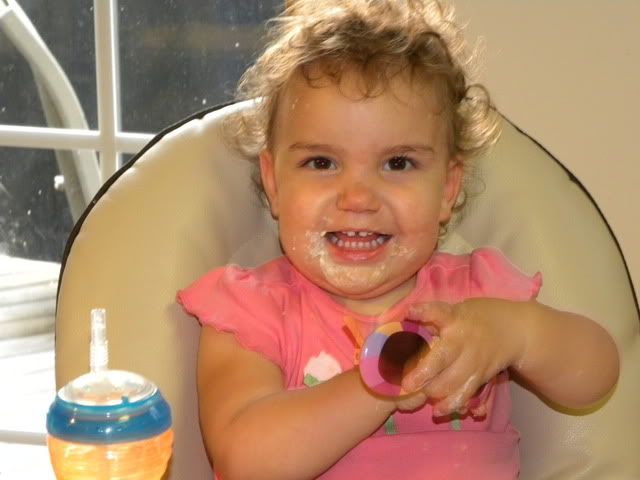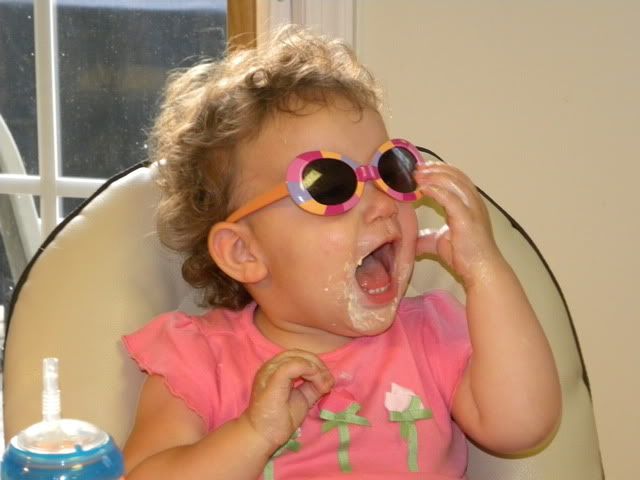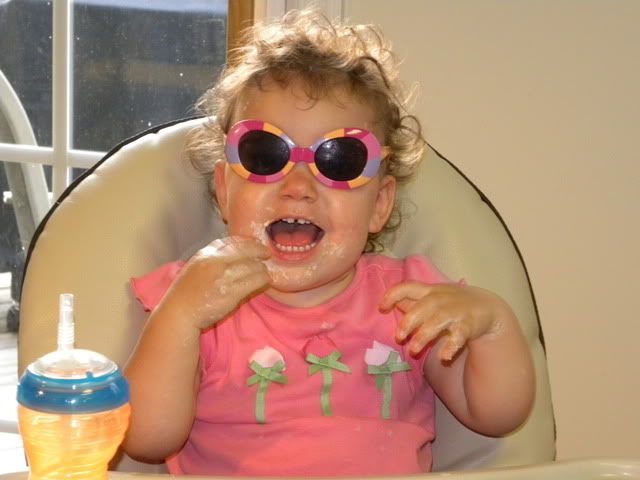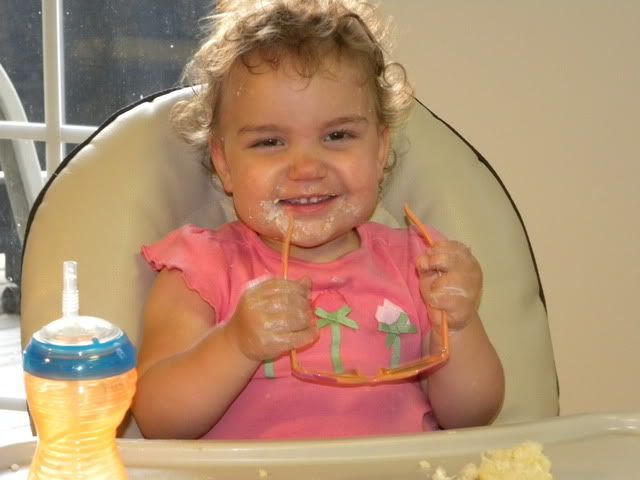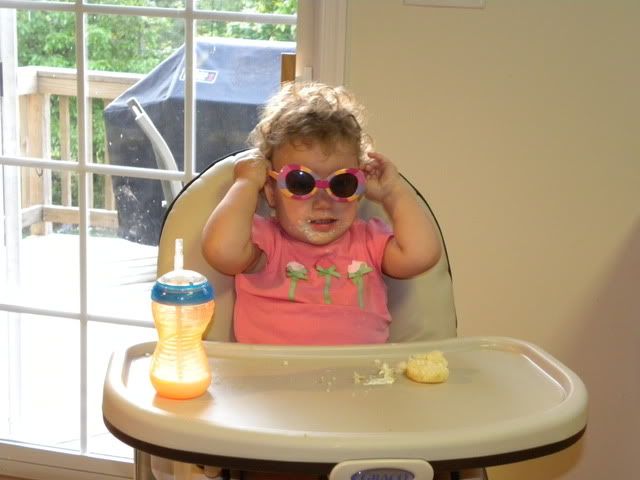 And, yes, the rumor is true....when you give a kid sugar, eventually they're going to crash from the high....and crash HARD.