It was definitely a weekend for celebrating! Our calendar was chock-full of fun as we spread some happy on two very important people. (okay, THREE very important people....)
Saturday, we headed to Kangaroo Jac's (no, I did not misspell that. There is no "k" in Jac's name. It bothers me very much.) for Henry's 4th birthday. It's hard to believe that little man is FOUR! He was still barely a baby when we got married; I still remember the night in August 2007 when Eric told me about his birth and the night Alexis and Robert shared all the joys of parenthood with us in March of 2009 as we prepared for our baby girl's arrival (I say 'joys' half-sarcastically).
Anna had a BLAST in the bouncy-houses, and BRAVELY slid down the MONSTROUS slide all by herself (as a proper big-girl should). Enjoy some videos
HERE
and
HERE
.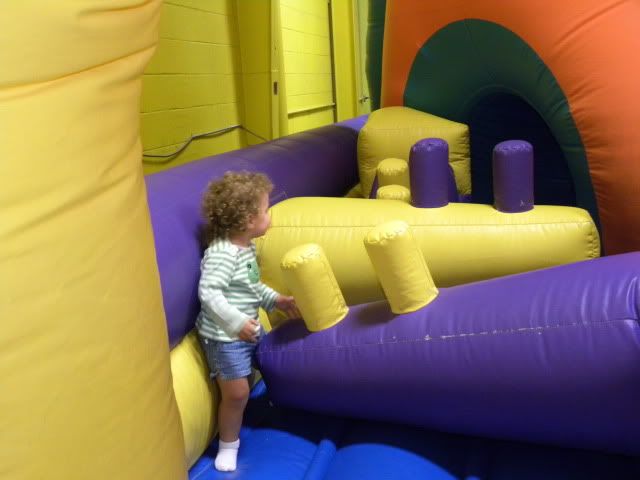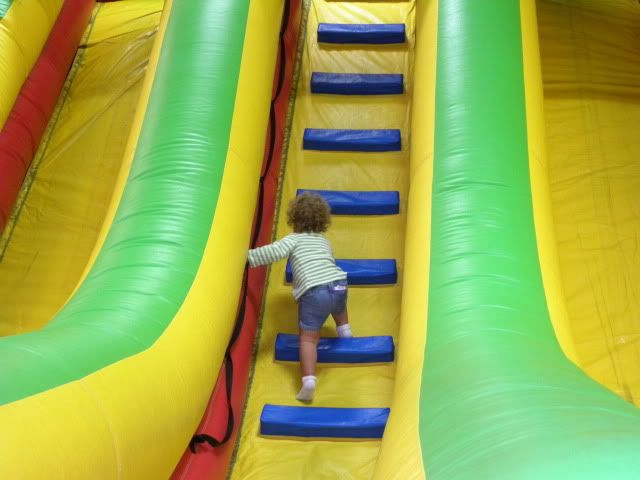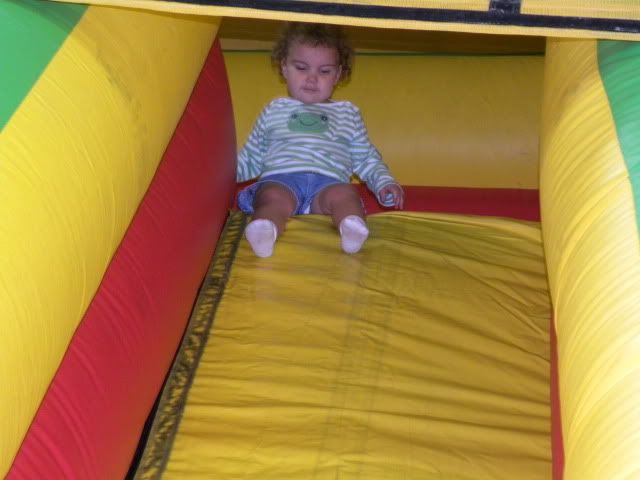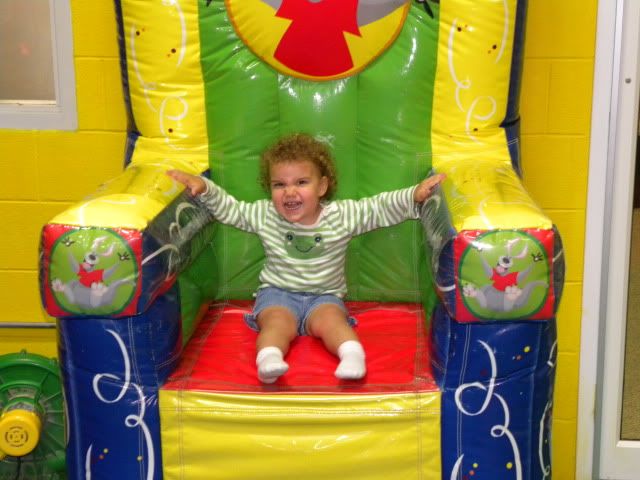 little queen on her little throne.
Henry had a Dinosaur-themed party, and he cleaned UP on the prehistoric creatures. He even got an entire box full of stuff to redecorate his bedroom. (It reminded me of that Lowe's commercial where the Mom is trying to paint over zebra stripes....anyone? No? Ok. Apparently, I'm watching WAY too much daytime TV.)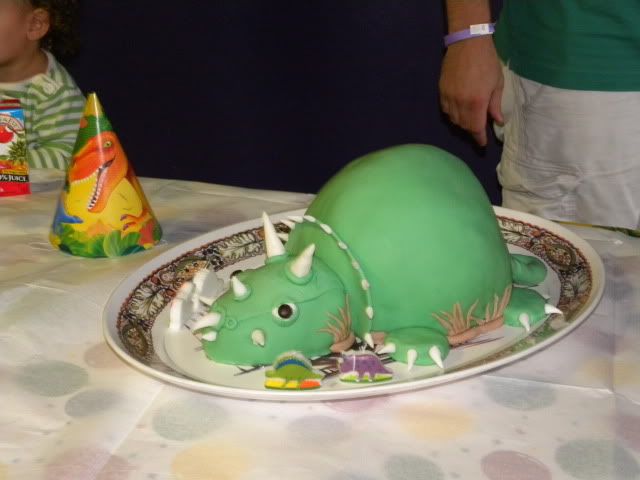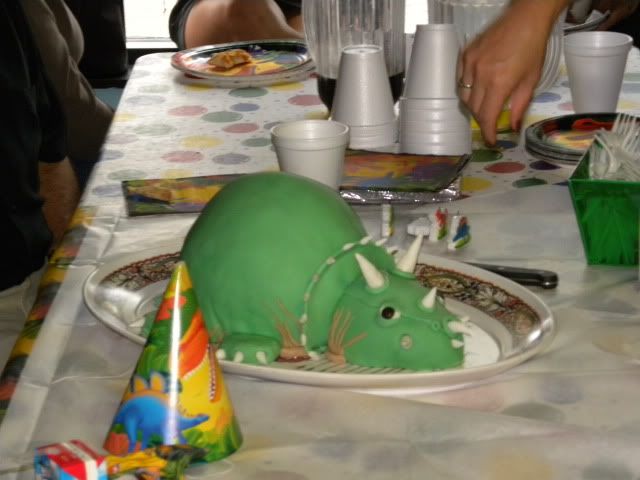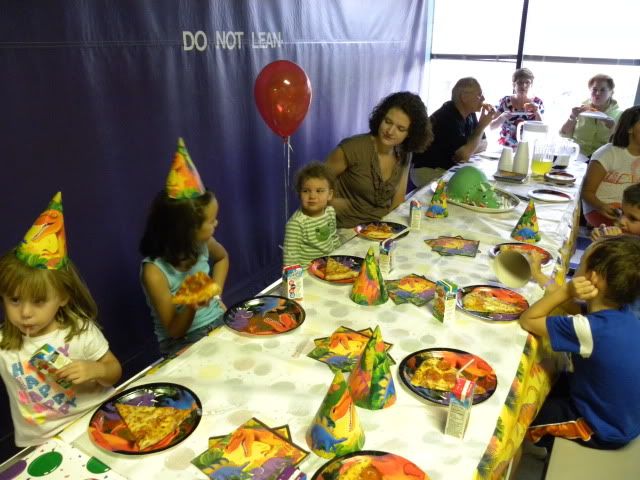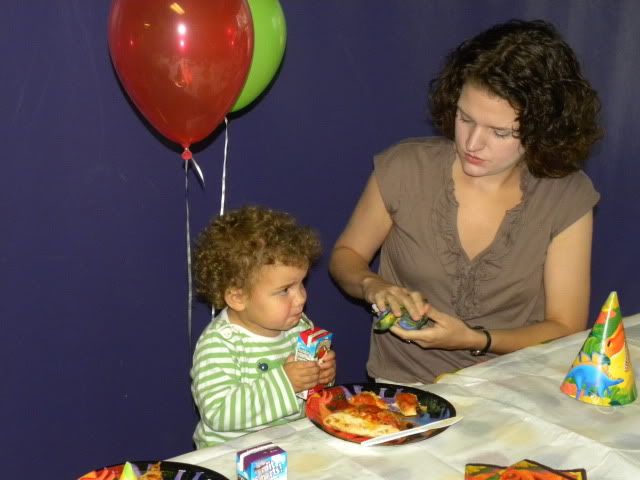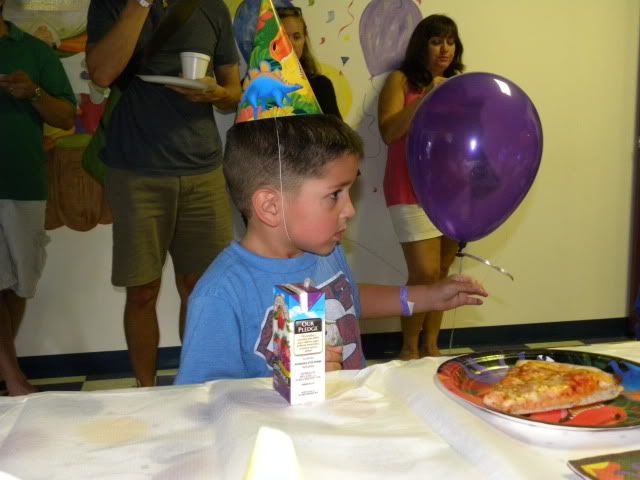 Henry also received a brand new bike....which one little girl promptly claimed as her own. I believe a three-to-four-wheeled purchase is in our not-so-distant future.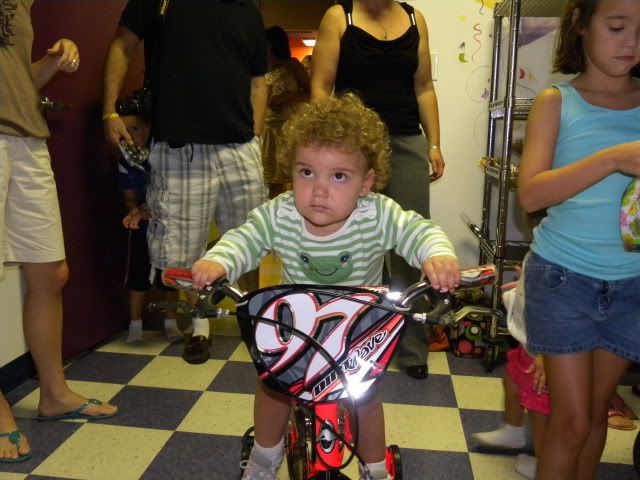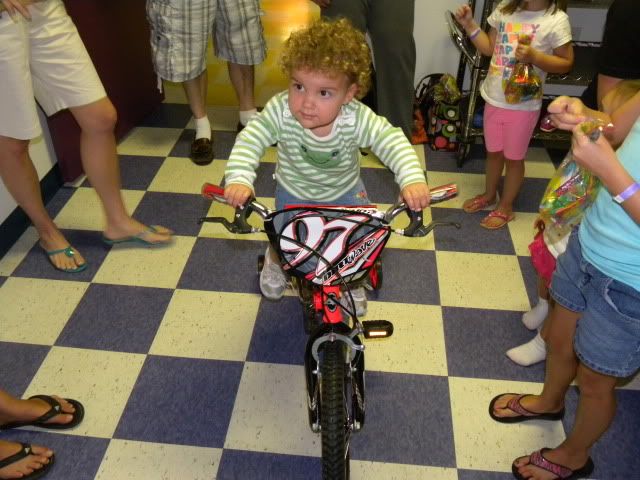 **********************************************************************************************
Sunday, we rose early to cook, clean and ready the house for guests as we all joined to sprinkle some love on a very special little girl who is incubating quite nicely snug in her Momma's belly.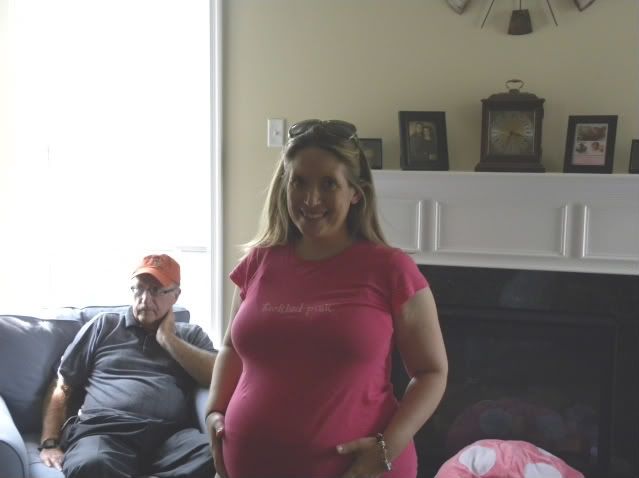 We had a nice spread of sweet and spicy fare, and some wonderful company who not only sprinkled, but completely showered this little Momma and her little lady bug with some adorable loot.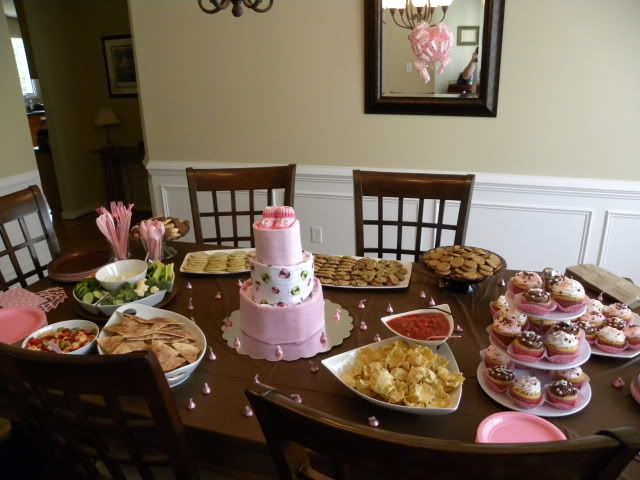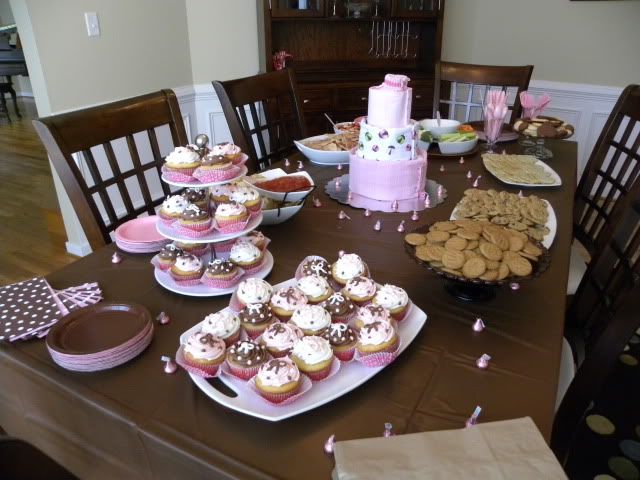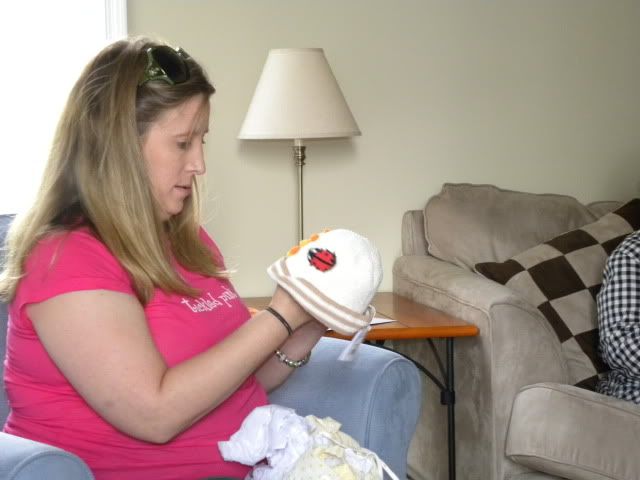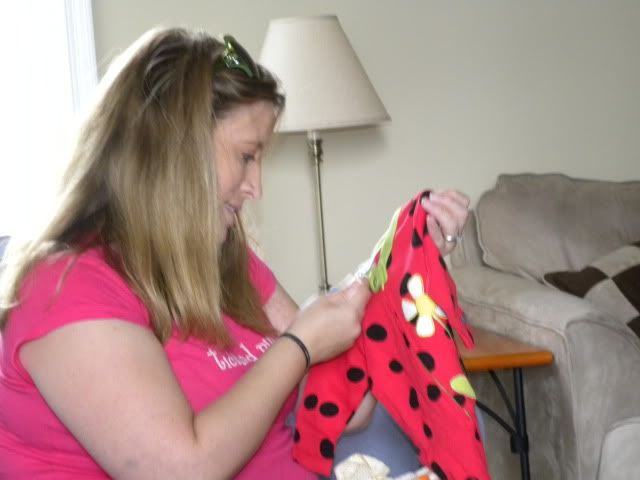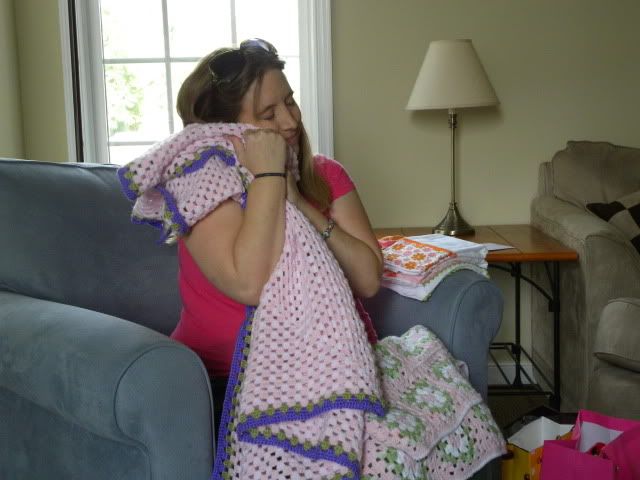 We all had a wonderful time practicing some baby-snugglin' with Miss Evie, who, just like Sir Aiden at Anna's birthday party, rolled over for the first time while tummy-timing on our floor! Seriously, our carpet is magic. Eat THAT, Aladdin.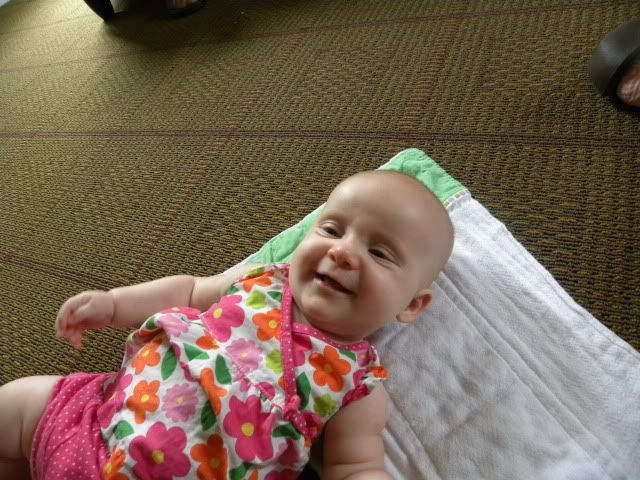 Anna managed to bribe Grandparents Bev and Tim AND Uncle Brian to read her the SAME book a few different times....but, like any expert spoiler, they seemed to love every minute of it.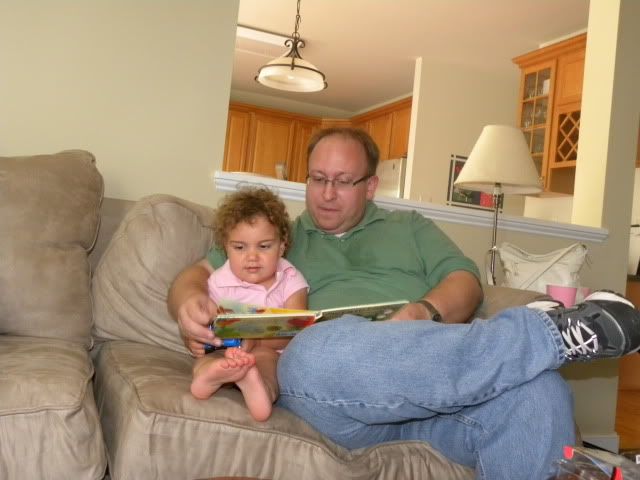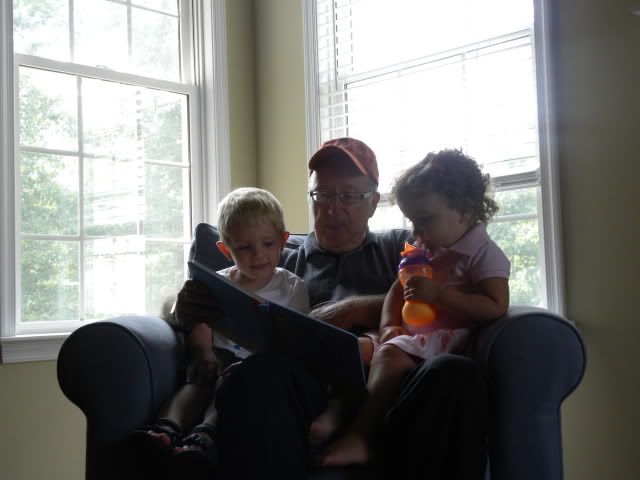 I was extremely proud of our little nugget. She shared her toys, her juice, and her table so that Sean and Chloe could enjoy their goodies. We're getting used to this sharing thing....SLOWLY, but surely.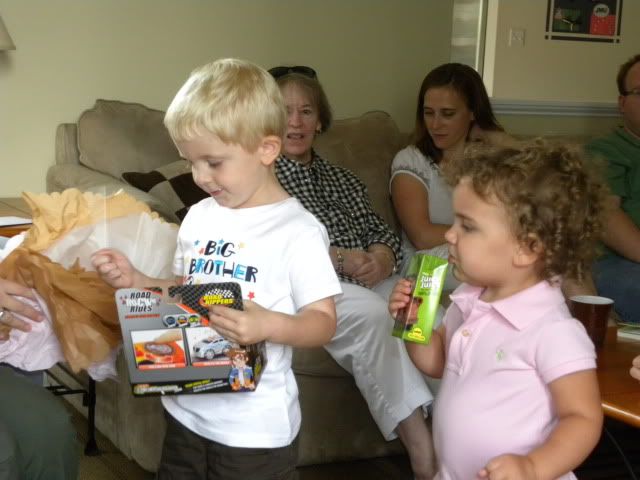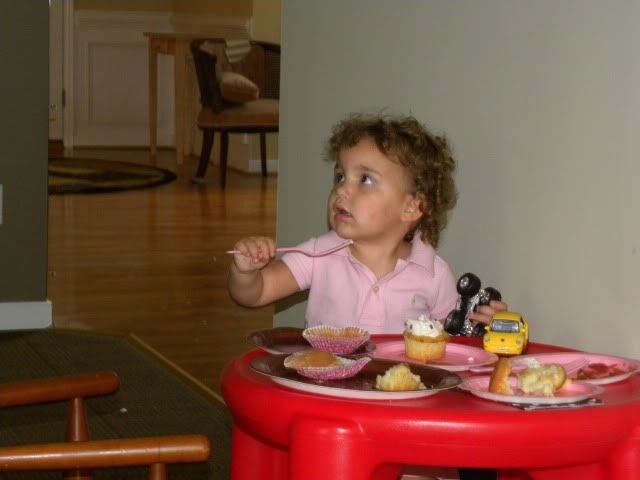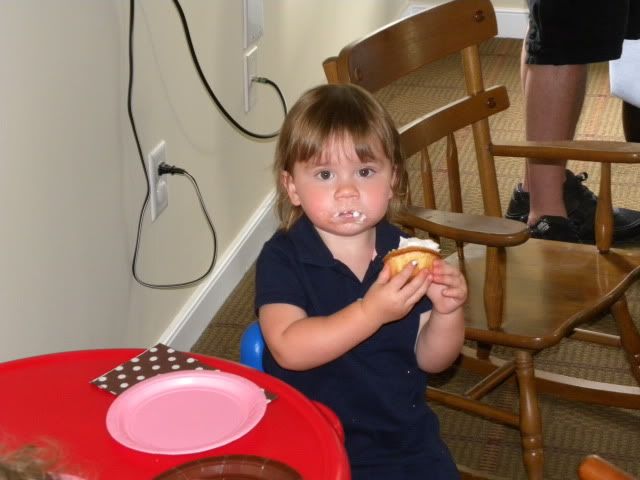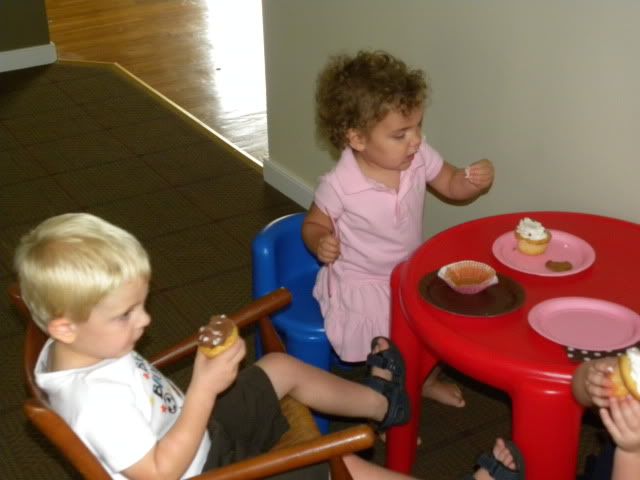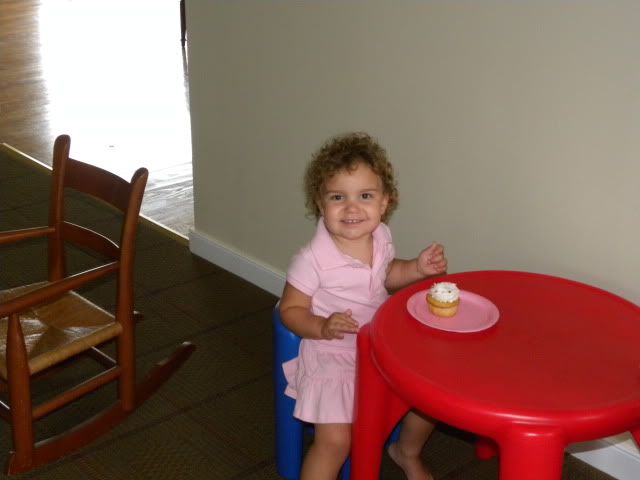 And, of course, my favorite part of the day? Laura, Marjorie, and me: Getting the three of us together is a good thing EVERY time!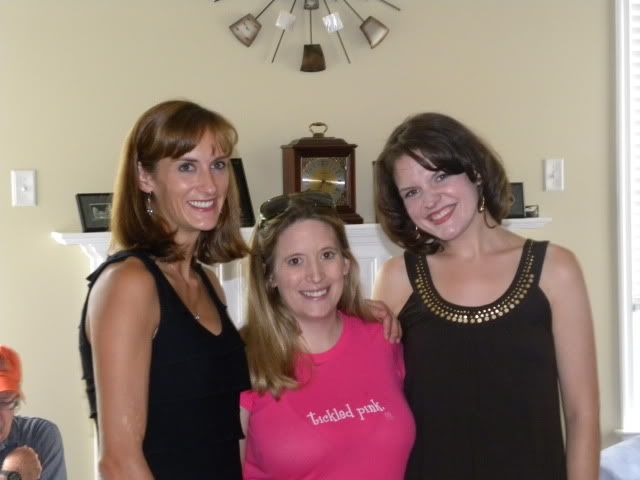 We can't wait to meet this little girl -- 10 weeks and counting!